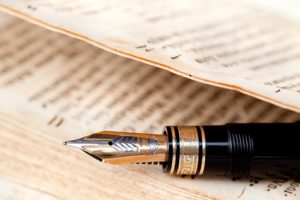 A&J Kropiwnicki Kancelaria Prawna Spółka Komandytowa is a law firm providing full range of complex legal assistance for entrepreneurs, basically inclusive of all sorts of legal aspects in the field of commercial companies law, securities law, commercial contracts law, tax law, as well as construction law, real estate law and property insurance law.
Since its foundation in 2005 our Law Firm has been specialized in provision of legal assistance in various business activities, legal assistance in transactions on capital markets (M&A transactions, transformations, divisions, restructurization of assets, debt financing, etc.), as well as legal advice on various aspects of investment transactions on the real estate market and in building procedures on all stages of an investment process.
Within the scope of our professional practice we are constantly focused on using our knowledge and experience in order to achieve the highest level of optimization of transaction structures and investment processes so as to facilitate taking decisions by our Clients even in the most complicated business projects.
The range of legal services performed by our Law Firm includes complex legal advice and tax advice for entrepreneurs in all material aspects of conducted business activities, on all stages and in all legal forms of such activities.
Our legal assistance particularly consists in providing our Clients with legal documentation required in the course of conducted business activity, legal advice within the process of negotiations with contracting parties, debtors and creditors, legal analysis and estimation of legal risks concerned with the conducted activity, as well as providing full representation in all kinds of legal proceedings before courts and administrative authorities.
Significant element of our legal assistance lies in providing the Clients with current tax advice before taking all key decisions in the scope of conducted business activity.
The professional fees for provided legal services, which in each case are subject to individual agreement in advance, are simply counted on the basis of hourly rate of legal work multiplied by the number of working hours spent on the project. In case of providing permanent legal assistance of entrepreneurs or legal advice provided in the scope of long-term procedure of transaction there is a possibility of agreement on a fixed rate fees combined with a certain limit of working hours. In case of providing legal representation in legal proceedings in before common and administrative courts and administrative authorities the professional fees of the Law Firm are always agreed with a Client in advance for each stage of the case.
Our practice is based on permanent and close cooperation within the group of young and energetic lawyers with legal counsels, advocates, notaries and tax advisors, which guarantees fully professional approach and high quality of legal assistance.
Dr. Jarosław Kropiwnicki – the general partner
attorney-at-law (licence no. KR-1247), valuation expert (licence no. 3745), doctor of juridical science (Ph.D. in law). He graduated the Jagiellonian University in Cracow, Faculty of Law and Administration, Department of Private Commercial Law. He also graduated the legal advisors' apprenticeship and was enrolled on the register of legal advisors at the Regional Chamber of Attorneys-at-Law in Cracow in 2005.
He is a specialist in the scope of commercial companies law, investment funds law, securities law, legal assistance in transactions on the capital market, real estate market and construction projects.
He has gained broad experience in conducting legal audits of business entities, processes of capital restructurization, transformations of commercial companies and M&A transactions on local and international markets.
In addition, he provides comprehensive legal assistance of various business transactions, including permanent legal services in the scope of i.a. corporate law, civil law, tax law, labor law, property insurance law, construction law, real estate law, as well as legal representations of the Clients in proceedings before common and administrative courts and administrative authorities.
He is an author of various publications in the scope of investment fund law and securities law.
He has fluent command of English and also speaks German.